Sweaty Curls
My tiny human was born in the winter. Not just the winter. He was born during an ice storm. An ice storm that actually caused an epic power outage for a large portion of the city, including the hospital. There was no hot water, no heater, and limited lighting during our hospital stay. There was snow on the ground and there were icicles in the trees when we brought him to his new home, lit with the warmth of Christmas lights and smells. His "special blanky" is a Christmas blanket with poinsettias on it. His birthday is December 26th. He is a Christmas baby. He is a Christmas baby whose favorite season is summer and whose favorite place is outdoors.
This kid LOVES to be outside. He loves to run (albeit a wobbly-frankensteinesque run), and he loves to play in the water, and he loves to climb, and he just loves to be outside. Reading this, you may think or conclude that I have a problem with all of these outdoorsy, dirty, wet, hot, messy loves of his. I do not! I promise, I don't! I simply find it comical that my tiny Christmas baby was born with a love of all things summer.
I will admit, I do have a couple of issues with his loves. One: mosquitos! Mosquitos do not bother me. I may get a couple bites here and there but they are small, unbothersome, and rare. However, my tiny human is like a miniature, tan, fleshy, buffet for those nasty flying creatures. If Jack goes outside at any point in a 24-hour period that can be classified as "evening", he will be demolished. The mosquitos will get their fill of his sweet-sweet, adorable, tiny human blood.
I have had some well-meaning people suggest we no longer let him go outside in the evening. Ummmmm, yea, that's not gonna fly. My husband and I both work. Summer evenings are when it cools down a little and it's not feeling like the surface of the sun outside. You can actually enjoy yourself and our tiny can play at the park with us or we can go for a bike ride. We love our summer evenings and I'm not going to make him give them up. Needless to say, I have tried just about EVERYTHING to keep the mosquitos away and I thought I would share a few of the schings we have tried.
Cutter Back Woods Spray
This was one my sister introduced us to. She and her family had spent the last few years in Wisconsin so needless to say, they are a very winter-prepared family. However, summers are not their forte. She was not messing around when she came to visit us for a month this summer. She came prepared with multiple bottles of this stuff! There some things I loved and some things I didn't. First, yes it totally works! It is easily applied since it is an aerosol spray and it definitely works. However, I am not a fan of all of the toxins and "harshness" of it and I am not a fan of the smell. The smell is absolutely terrible and 9 times out of 10, if we use this in the evening, I need to anticipate giving my tiny human a bath before bed because, who wants to go to bed smelling like all those bug chemicals?! Also, I am not a fan of the greasiness. Now, I will say there is a variety of this stuff called their "dry" version. This one will run you a little more $$$, but it works just as well and it isn't greasy at all.
Buzz – Off Slap-On Mosquito Repellent Bracelet
I bought the bracelet and the refills on Amazon – (I also bought the adult version for my Giant). These definitely worked. I love the fact that they are deet free and all natural. It smelled very strongly of citronella. I will say my tiny human tends to need the bracelet AND another barrier of protection but I sincerely think it is just because he is more susceptible to these pesky critters. When he wore only thebracelet he did get a couple of bites. But, this could also be my fault in that this is something he is fully capable of removing himself. (Not only is he fully capable, he is also a toddler and this is an amazingly curious and fun device wrapped around his wrist that he just NEEEEDS to play with and take off). I noticed it on the ground a couple of times and had to run over and place it back on his wrist. From then on, we have always worn the bracelet AND a spray or lotion for maximum protection.
Babyganics Natural Insect Repellent
This one definitely worked and I of course love the fact that it is deet-free and made of 100% natural essential oils. It smells okay (the citronella scent is pretty strong) but it definitely smells better than the Cutter brand spray. Unfortunately, the spritz bottle instead of the aerosol makes it a little more difficult to get an even application. Also, this specifically says it is non greasy but I found it to be quite oily. The whole reason I even tried the Skin so soft lotion was to find something that wouldn't ruin my clothes. My tiny human wasn't walking last summer when we were first experimenting with mosquito repellents so I carried him around most of the time when we were outside. If something is greasy, it stains my clothes with oily spots and that was super frustrating. Overall though, this certainly did it's job as far as keeping the mosquitos away.
Skin So Soft Bug Lotion
For us, this one was legit! I like this because it is less greasy than anything else we have tried. As long as I do a good job of applying, he stays protected. It lasts our entire evening outside and it isn't as stinky as the others either. This one is a winner winner chicken dinner!
Brands I still want to try:
I would still love to try the California Baby and he Honest brand repellents.
My only other concern with his love of the outdoors and this Oklahoma heat is his water intake. I am such a weirdo and I constantly worry about him getting enough water. If we are outside I always try to make sure he has some source of water with him. One thing I found that has been awesome this summer was also a suggestion from my sister. Jack was obsessed with her water bottle and was constantly drinking water from it. The only problem was the size; it was practically as big as he is.
I found these awesome water bottles on Amazon: Contigo Kids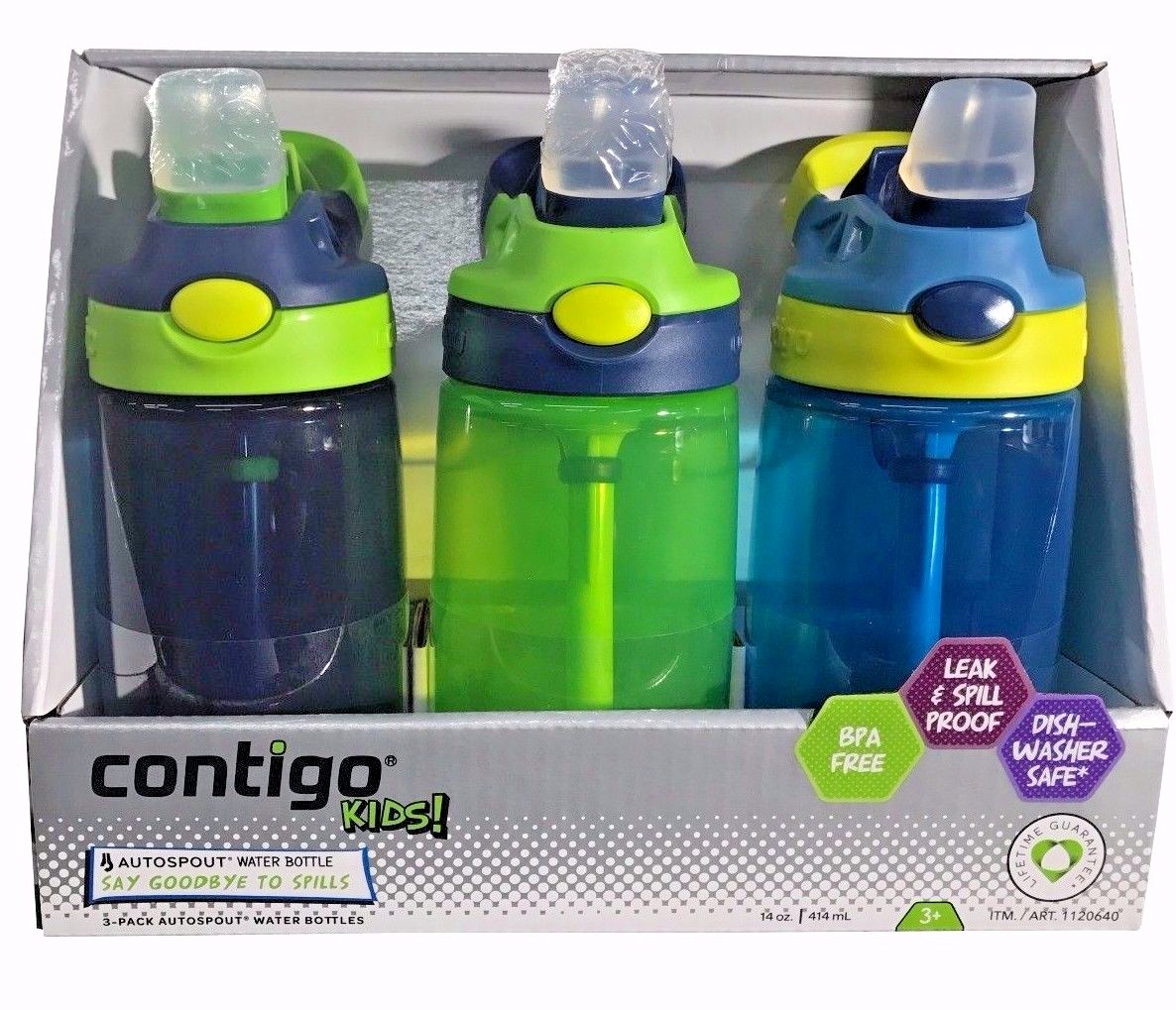 We LOVE them! They have a fun little hook/handle that he can hold them with. They have a little button that he presses to make the spout pop up. The bottles do not leak and they feel a lot "tougher" than a regular sippy cup for when we are outside, walking, biking, or hiking. Also, it is apparently abundantly fun to open and close the spout, over and over again!
I know no one is asking me for advice or recommendations. I totally recognize the fact that my Mom is pretty much my only reader. However, I also know what it is like to buy 5 different brands or types of the same exact thing, searching for the one that works best. I already went through the trouble. I sorted through all of the overly lubricated and greasy bug repellents. I dealt with the leaky and difficult to use water bottles. I might as well share my opinion.
Also, it's an opportunity to share yet another picture of my adorable tiny human.